I had the super awesome honor, to document some moments with this gorgeous, super kind family, while traveling in Boston, Massachusetts a few weeks ago! A friend of mine, who moved to Boston a few years ago, connected us, and I'm so grateful she did! This family is SO MUCH FUN!!!
I met them in Cambridge, Massachusetts, which if you didn't know, is home to Harvard University!
We found each other at a little park, named after the famous poet, Henry Wadsworth Longfellow. And be still my ever-loving poet's heart … he wrote the infamous poem about Paul Revere … "Listen, my children, and you shall hear … Of the midnight ride of Paul Revere … On the eighteenth of April, in Seventy-five; Hardly a man is now alive … Who remembers that famous day and year …" If you'd like to read it in its entirety, come on over here.
Anyway … got off on a poet's tangent there … ;-)
Loved adventuring this beautiful city that they call home, and learning more about each of them … did you know they teach yoga in preschools here?! It's true! Sweet MJ showed me her best tree pose, and knocked it out of the ballpark!!! Mary, the sweet momma of this beautiful bunch, is also a photographer too! And she's such a kind soul. And sweet Chet and his dad are super freaking funny!! Loved this time with them. Loved these moments. Grateful, a million times over, for amazing people and brilliant adventures.
With so much love and gratitude,
-Emily
Scroll down to see more of this beautiful family's session in Cambridge, Massachusetts!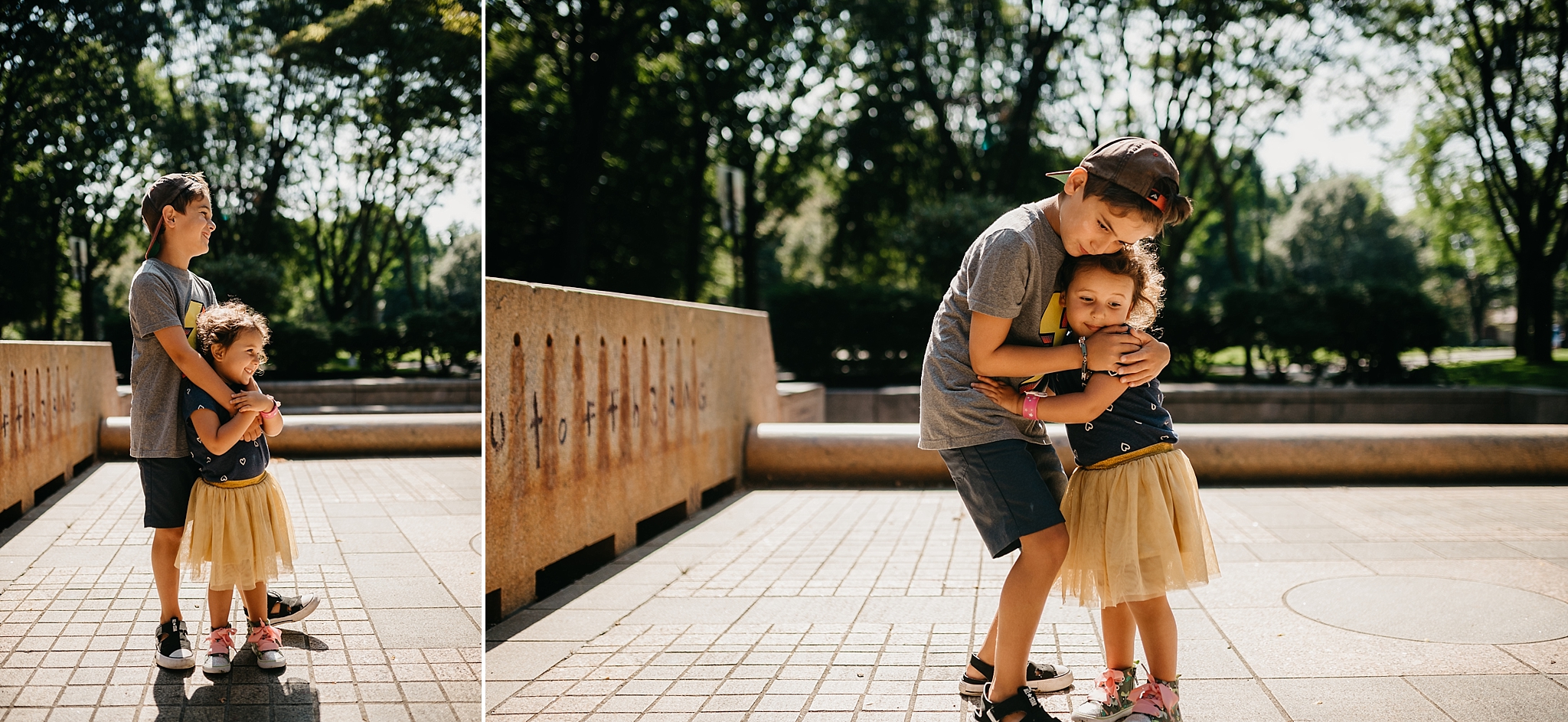 Searching for a family photographer to travel with you on your next great adventure? Contact us today, so that we can hang out and make some magic capturing your family's milestone moments!